HECO Schrauben

State-of-the-art products for your needs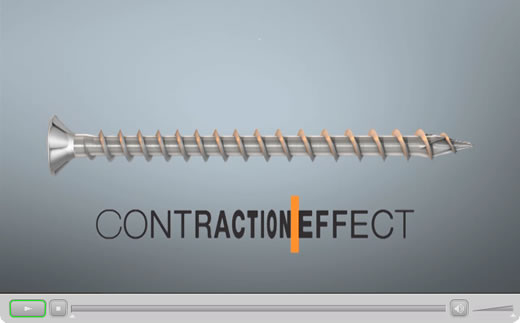 HECO-Schrauben are a leading screw manufacturer in Germany, producing an entire range for all imaginable applications.
HECO-FIX-plus
The universal screw for virtually all applications.
HECO-TOPIX
TOP performance – FAST working. With building supervisory authority approval for steel and stainless steel variants.
HECO-TOPIX-T
For the professional fixing of soft insulating materials above rafters
HECO-TOPIX-CC
High-tensile fastener for structural timber connections
MULTI-MONTI
The innovative fastening system for concrete and masonry. The first screw anchor with ETA Approval.
MULTI-MONTI-TC
The perfect combination of screw anchor and wood screw
HECO_UNIX
The fully threaded screw with contraction effect
HECO-TOPIX Solar
The cost-effective fixing for solar panels onto roof trusses
HECO screws are a byword for safety and reliability in fastening technology across the globe. Their screws are subject to the most stringent quality testing before they are sent out in the world to forge permanent connections.
This sophisticated quality management system is certified to DIN EN ISO 9001:2008 by the German Technical Inspectorate (TÜV), and recertified on an annual basis in an extremely rigorous audit.
Contact us now